Naraj Dam, Cuttack is a barrage built on Kathjodi river to control the floods on both Mahanadi & Kathjodi. I first visited Naraj in 2014 on a sunny day. It is May 2017 now and I decided to revisit Naraj on a day that was as cloudy as it was windy. Expected to witness a different flavor of the place. So here goes, pictures of Naraj Dam taken both on a sunny as well as a cloudy day.
The high point of visiting Naraj Dam, Cuttack are the long & wide hanging bridges that are also known as Cuttack-Athagarh Highway. You can see spectacular, panoramic views of Mahanadi & Kathjodi river anywhere on this bridge. The place is mostly windy as its high above the ground and has many natural sitting areas to relax and enjoy with your friends. As I witnessed, there were not many people who used this bridge for commuting. But more who have visited here to just stand on the bridge and take pictures with their friends.
Here is an old photo of mine on the Naraj Bridge. Just to show how picturesque the place is.
How To reach Naraj, Cuttack
Naraj is well connected to the city of Bhubaneswar or Cuttack. If you are visiting here from Bhubaneswar like me, then you can take the Patia-Nandan Kanan Road- to Barang – Trisulia- and then take the Banki Road to reach Naraj.
Right near Trisulia, there are two ways to reach Naraj. You can either take the Puri Main Canal Road before you reach Trisulia chowk, or you can take the Banki Road at Trisulia Chowk which leads towards the Sri Sri University. The latter is the same way I took to reach Ansupa Lake earlier, so this time I took the former one to reach Naraj. Both roads have their own charms.
As most other scenic places go in Odisha, the road to Naraj, Cuttack was also tranquil & almost empty. Here are a few shots I took on the Puri Main Canal Road.
Reaching Naraj Dam, Cuttack
The Cuttack-Athagarh bridge ranged for a few miles. It was mostly empty. Here are a few pictures of the bridge.
In 2014, I had climbed down to reach the banks of the river. Here are a few pics I took that day.
Visiting Naraj Dam in Cuttack is not about a particular place. It's mostly the ride, as the whole area is picturesque for miles. Especially if you take the Shree Shree University route on your way back. The bridges in Naraj, Cuttack are way high up from the ground level. Same with the university. This is why passing by the University gives you a hilltop fort like feeling.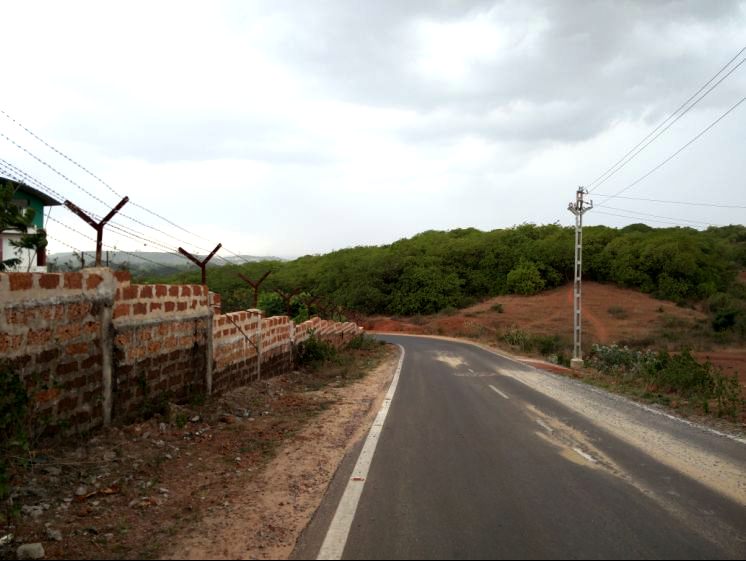 Everyone I saw here was on a vacation mode, probably because it was extremely windy on this day. And cloudy, as you can see.
Siddheswar Temple, Naraj
There is a beautiful Shiva Temple & Ashram nearby, known as the Siddheswar Temple. It goes even further up on the hills and has a long, adjacent garden to take a walk. The temple corridors and the garden were very peaceful. Could sit here for hours with people who are close to you. The Siddheswar Temple in Naraj is especially populated during the Maha Shivaratri.
It also offered a spectacular view of the bridges from atop.
My Verdict
Here is Naraj, Cuttack in a nutshell. It is about an hour long peaceful ride if you are solo, and a couple hours if you have company. The main attractions are:
Scenic backgrounds for taking pictures
Lush greenery everywhere
Hilltop & Fort like feeling near the Shree Shree University
Windy most of the year
Soothing Blue of the water of multiple rivers & canals
You can go up close to the water, river banks and even do fishing
Ideal for a winter day, where you can also cover the nearby Ansupa Lake & Dhabaleswar Temple on a daylong trip. Otherwise, visit any afternoon throughout the year.