Located at a 40 km from Cuttack & 50 from Bhubaneswar, the horseshoe shaped Ansupa lake in the Cuttack district of Odisha is an absolute family delight. When venturing here you will check out some beautiful roads, the Mahanadi river up close on the side of the road, the very picturesque Ansupa lake & Saranda Hill, with boating & possibly fishing activities. A day long occupation.
I visited the place on a February day in 2017. Here's the full story.
How To Reach Ansupa Lake
With a smartphone and Google Maps, you can go anywhere nowadays. I relied on it as well, and it took me in the Patia-NandanKanan road heading towards Banki. If you are someone who forgets place names just like me, here is the itinerary for you. From anywhere in Bhubaneswar, go to Patia-Nandan Kanan road- to Barang- Trisulia- Banki Road. You'll pass the Sri Sri University- then the Mahanadi Setu (Bridge), and arrive at the Ansupa Lake & Saranda Hill. Ask anyone about these landmarks and they'll tell you.
This itinerary is applicable only if you are traveling from Bhubaneswar. It took me about an hour and a half to cover the distance of 50 km. But hey, I stopped a hell lotta time on my way to take a hell lotta pictures. Such as this one.
Odisha is full of beautiful, and empty roads such as this. Covered with lush greenery and without pollution. One of the reasons I love the state so much
Mahanadi Hotel Near Ansupa Lake
I had lunch at hotel Mahanadi, located 2-3 km on the Athagada road, which is at a little diversion from the Banki road leading to Ansupa. It's an extra 3 km ride but totally worth it if you are hungry.
I just loved the Maccho Chenchada (Mashed Fish + Mix Veg) with rice. It is a popular Odiya recipe for non-vegetarians. Must try here if you are visiting Ansupa Lake or nearby.
The road leading towards Banki and Ansupa lake is covered with miles of green rice fields on one side.
And equally beautiful vegetable fields on the other.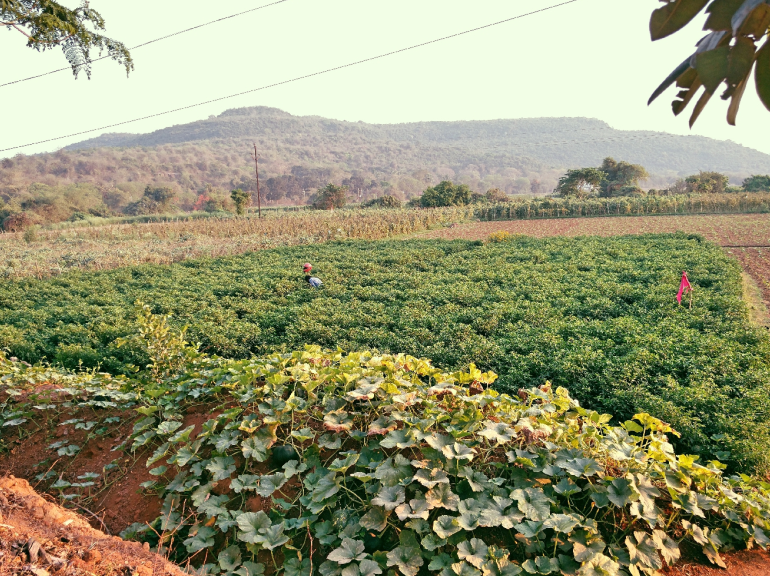 And it gives way to equally, if not more beautiful, desert-like banks of the Mahanadi river.
On your way to Ansupa Lake, you will come across a village named GayalaBanka. There is a spot here which you absolutely cannot miss.
It's Mahanadi river like you will never see anywhere. Extremely up close, completely virgin & uncrowded. the waters so clear near the beginning that you can see tons of fishes swimming inside.
Fishes mean fishing. You can take out your fishing rods here if you have come prepared. Ain't nobody's gonna stop you. The lazy sun, the water touching your feet and the hill sight at a distance in the water. It's heaven.
Soon you will touch the Mahanadi Setu (bridge) if you can see it in distance in the above picture. The bridge is wide.
This road after the bridge is almost like in the 1995 PC game, RoadRash. Is it not?
Only 2km ride further, you will finally reach the Ansupa-Saranda Ecotourism Complex below.
Reaching Ansupa Lake & Saranda Hill
Go to the Next Page to see how Ansupa Lake & Saranda Hill looks like.
Page 1