It's been exactly one month since I came back from Goa, but the sweet nostalgia remains. I am still hung-over from the memories and I miss Goa badly is an understatement.
Goa is too big and beautiful to fully cover in just one visit of three nights four days. And all the tourist attractions of Goa must have been covered a hundred times already so I am not going to go in-depth into that. However, the sweet memories of Goa are too vivid at the back of my mind and it begs a question, Why is Goa famous to such heights? I have tried to cover that in this post, and that's my tribute to Goa, the most happening place in India.
Why Goa is Famous
It was my first trip to Goa and all throughout before I used to think it was just the beautiful beaches why Goa is famous. But only after a successful trip I realized there is much more to Goa than just beaches; It is a place where grownups let go. Few of the reasons why people all around the world flock here are; the places to visit in Goa, Goan hospitality, Goan casual culture, the safe environment, great infrastructure for tourism and others.
1. Places To Visit in Goa (North)
The hype is true, Yes. Goa offers some titillating attractions for the young at heart, the party lover, the maverick & the Rover. Below are some of the popular Places To Visit in Goa (North).
Baga Beach
Probably the most popular beach in Goa known for partying. It is known for its countless beach shacks and huts (Bistro) which come alive at night. Dimly lit with all sorts of colors & candles, the place is super romantic if you are with your better half, and super fun if you are a group of friends. You can sit at any of the beach facing arrangements all night and have a bash of drink, gossip & beach fun.
Anjuna Beach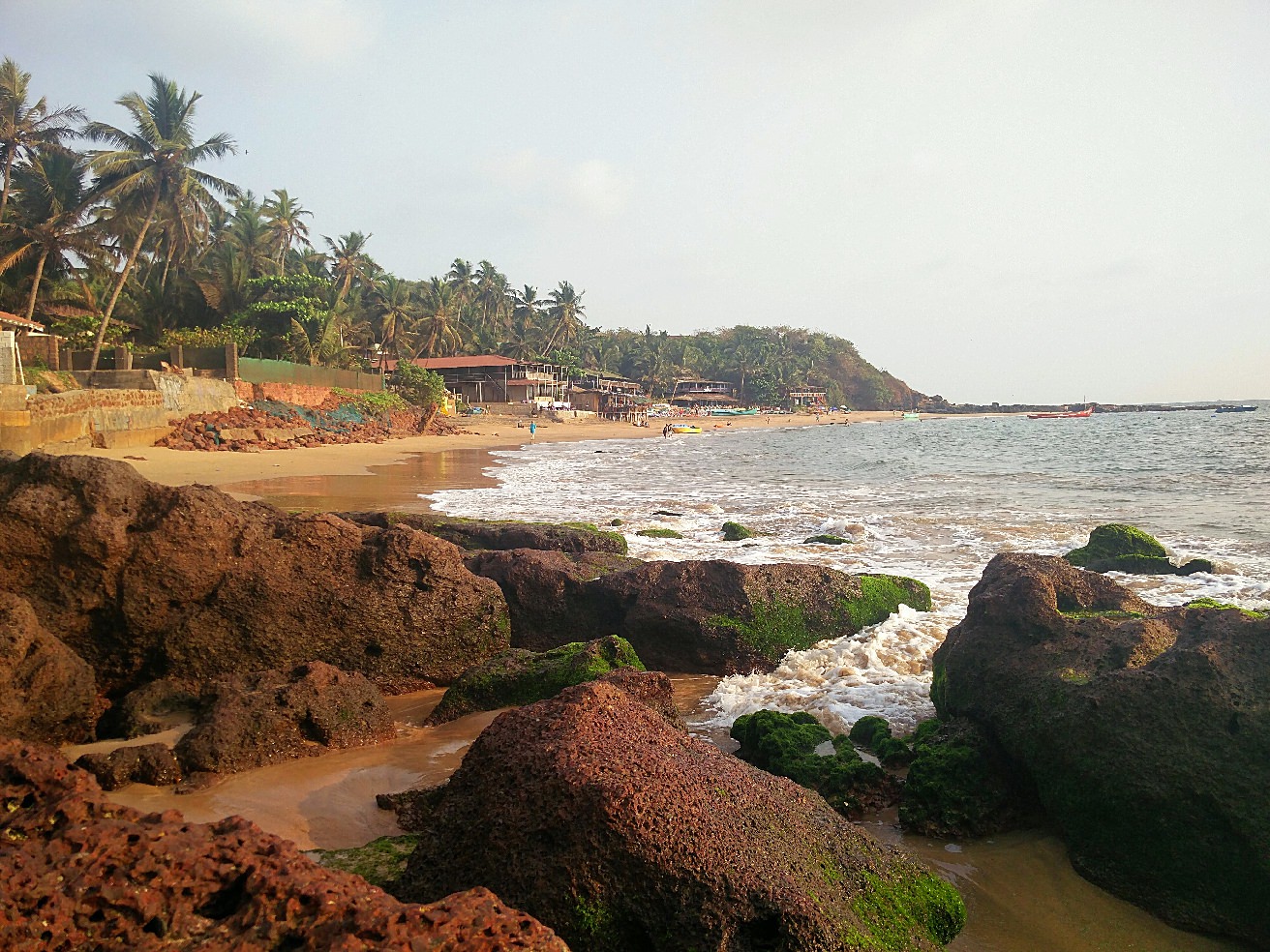 Another popular beach in north goa with many beach shacks (Curlies) which offer live music, drinks, with a view. There is an adjacent market targeted for foreigners known as the Anjuna Flea market. This is smaller and more peaceful than the other beaches.
Morjim beach
A less crowded beach with a long and beautiful roadway leading to it.The beach overlooks a hill in the distance.
Sinquerium beach
The 2nd most beautiful beach in North Goa for me. It is adjacent to the five-star resort Vivanta by Taj. Here the sea is clearer than other beaches in north Goa.
Fort Aguada
The second most popular fort in north Goa. A real fort with a sea view.
Candolim beach
Same as Sinquerium beach, plus a majestic (Read, expensive) beach shack specializing in Seafood, known as Calamari.
Calangute beach
The sea is the bluest, clearest and most beautiful in north Goa.
Vagator Beach
Vagator beach is a more laid back beach in north Goa. It is adjacent to a few gigantic red cliffs and a couple of freshwater springs. Split into two main beaches, the bigger North Vagator Beach (Big Vagator) and the Ozran Beach, aka Little Vagator Beach to the left of North Goa.
Chapora fort
The Chapora Fort is the most popular Fort and an important historical place in North Goa. The fort sits in a prominent position which commands views in all directions of North Goa. Here is a 360-degree view atop Chapora Fort, Goa.
There are many other things to do and places to visit in Goa. Like the Dudhsagar falls, Spice plantations, historical churches and less crowded, peaceful beaches in South Goa, which I was unable to cover during my visit. There are many popular bars & pubs right around every street & corner of Goa (
Titos
). They remain on my bucket list for my next visit.
2. Water sports in Goa
Tens of beaches in Goa and thousands visit there every day, so there has to be Water Sports in Goa to give all them a splash. These include Winch boat parasailing (Boat Parachute), Jet Ski (Water Scooters), Ringo ride, Banana boat ride, Kayaking, Scuba diving & Ship cruises. Now, these are the things you don't get to do everyday or everywhere. Price ranges between Rs. 1,500 to Rs. 2,000 for each ride.
I experienced the winch boat parasailing and it was super fun.
Check out the next page for other reasons Why Goa is famous especially among foreigners.