If you fancy a wildlife hike & nature trail somewhere near Bhubaneswar, Kumar Khunti Reservoir inside the Chandaka-Damapada range will more than satisfy you. Located at an ideal 15 kilometers from the Kalinga Studio Chowk in BBSR, this reservoir contains a lake surrounded by dense, bushy forest. Being inside the Chandaka elephant sanctuary, it is very common to spot wild elephants here, which is both adventurous & dangerous. Kumar Khunti lake acts as a roosting and feeding ground for migratory ducks and other birds & storks in their particular season. The surrounding jungle is full of reptiles such as pythons, vipers, cobras & lizards, plus a variety of rare butterflies & other insects.
Reaching Kumar Khunti Reservoir
I visited the place on a sunday afternoon. It took me about 20 minutes to reach the entryway of Kumar Khunti, from Kalinga Studio Chowk, BBSR. Just ride / drive towards Andharua, Chandaka for some 15 kilometres.
Right after the Chandaka Police Station, there is a narrow path on the left that diverts from the highway. It leads to Kumar Khunti Reservoir. This is what the entryway looks like.
On your way to Kumar Khunti Reservoir you will pass the Biju Pattnaik Police Academy. This is also the training ground for Special Operation Groups of Odisha Police.
The whole area is dead silent, chances are you are the only person visiting here. Only adds to the adventure. This is in February 2017.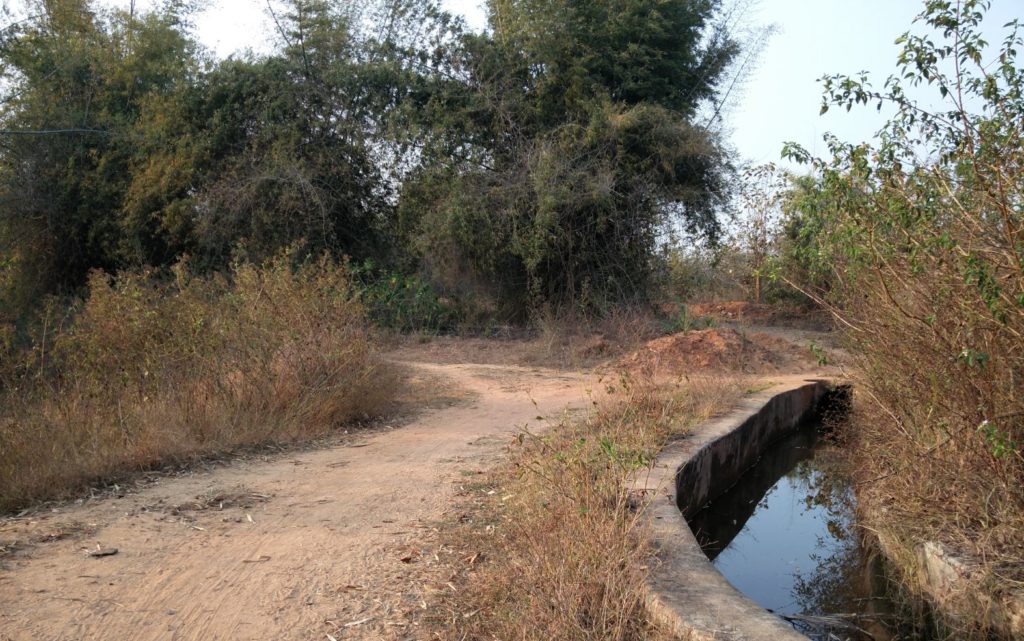 Soon you will hit the bushy forests.
You will start noticing trenches here. This is to prohibit the elephants get into the human habitat. Picture below.
These roads are meant for foot, and cycles. But with some effort a motor cycle could sail through. Cars are a strict no.
Okay, we are no more into just human habitat. We are in a jungle, with real wild animals & birds now. Especially, wild elephants.
Some beautiful scenery on your way. You may stop your bike and go deeper into the jungle on either side of the road. On foot.
A 5 minute ride or ten minute walk gets you to the reservoir steps.
Kumar Khunti Reservoir helps store the natural water in this lake. This lake is meant ONLY for animals such as elephants, buffaloes, and migratory birds.
It has such a nice sitting area. The water is very clear as well.
I resisted my urge to take a dip, but couldn't come here and not wet my feet. The water was chilly & refreshing.
We heard loud croaking noise coming from inside the water. We couldn't figure out what was making them, we had our doubts though.
Here are the surrounding areas of the lake. Jungle, jungle & deep jungle. It is dangerous to go deep into the jungle, wild elephants could be anywhere behind the bushes.
Couldn't resist taking a snap here.
Here's the entire area in a video. This place is perfect for running around, or sitting in the grass and soaking some sun.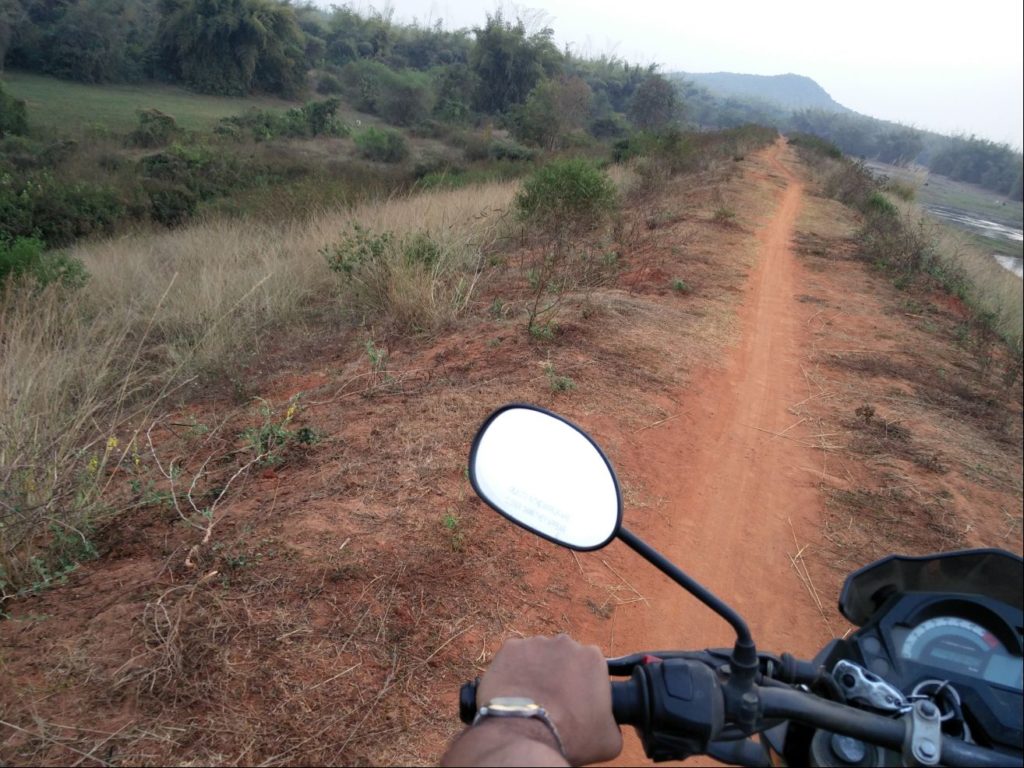 And so we headed towards the nearby camp to see some humans. And probably get a clearer idea about this jungle.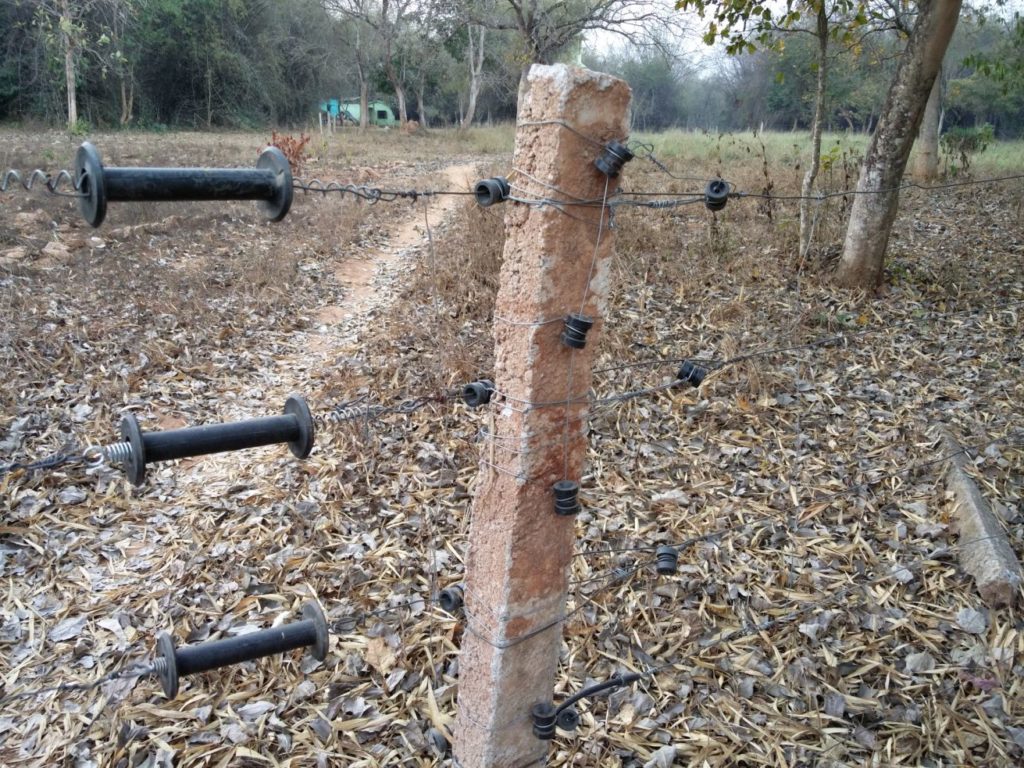 The camp is protected with electric fences. Real danger from elephants at night.
The camp contained few living quarters, a couple elephant riders (Mahouts) and a watch tower.
We spotted a chained up elephant too.
This 20 year young elephant has caused death to three Mahouts so far, better keep away from him. Apparently it had made some friends and some enemies in the jungle, who visit him at midnight sometimes, while the Mahouts whimper inside their shades watching.
The Mahouts guided us to stay clear of the jungle especially near sunset, as that is when the elephants come to the lake to drink water. They also mentioned to keep away from the water as it is the home to few freshwater crocodiles. Yikes! So a crocodile was indeed making those noises like we predicted. To think we had our legs dipped in the water did send a chill down our spines.
They also said the lake contains fishes of all sizes and we are free to do fishing here at our own risk. We decided to come back again with fishing rods and do a day of fishing here later.
the Sun was down and it was getting darker by the minute. so we headed back home. On our way we ordered fishing rods for another day here.
My Verdict: Kumar Khunti Reservoir is a lush green beautiful place. If jungles and wild animals seem like your thing then it is an ideal visit near Bhubaneswar. Plus, there's fishing opportunity. Where else would you get that near BBSR?
Visit in the day time, do a ton of photography and camping. Better, catch some fish and cook them. Just be careful about those crocs.
Need fishing rods? Contact me. I know where you can get them.