On a fine Sunday in the first week of 2017, I decided to visit Barunei temple in Khurda, located on the Barunei hill at a distance of 25 km from Bhubaneswar. This is how the hill looks like near its entry point. As it was the winters so picnickers from all around Odisha and various colleges seem to have hoarded this place.
Barunei Hill
Right at the bottom of the hill, this is where the hill welcomes you.
Goddess Barunei has another name, Goddess Karunei.
Vendors on Barunei Hill selling locally made snacks & food items occupy the main gate going uptop. At this time they are selling items like Gaja, Besan Laddus, Khasa Laddus, Muaan, Pedas which are pure Odiya sweet items.Paan walas, Salad walas and another local delicacy made of marinated jujube berries are also to be seen through out the year.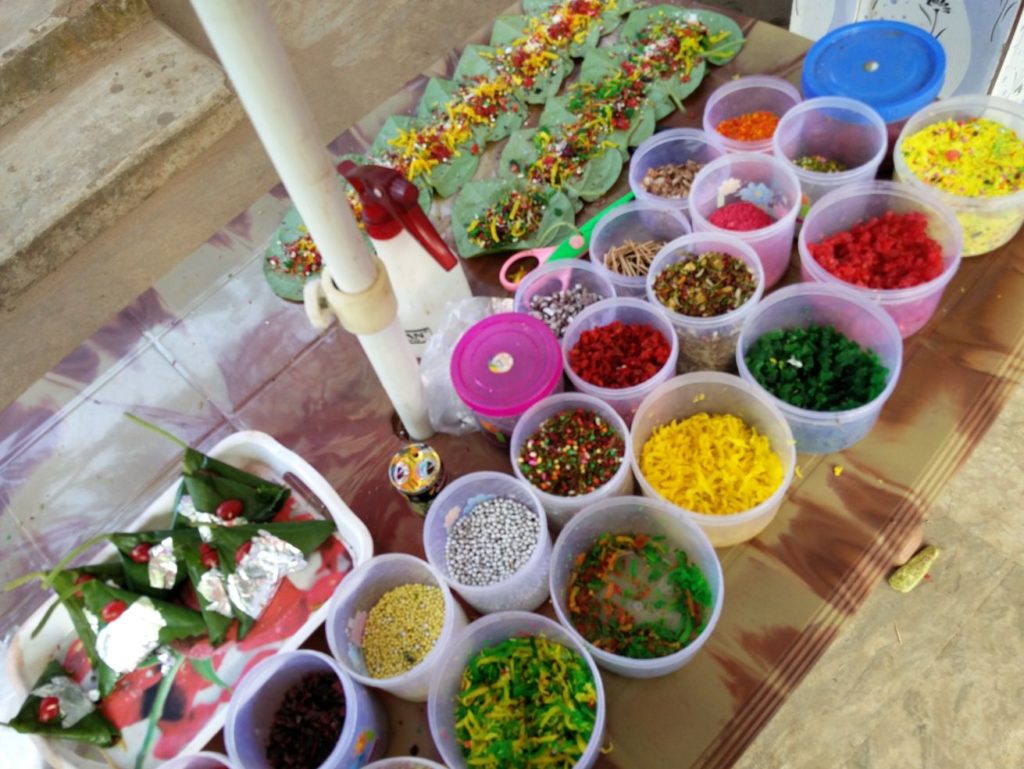 Good snacking options while you climb the stairs uphill.
Barunei Temple
On top of the stairs resides the deity. Pictures of Barunei temple & the surrounding areas below.
Barunei temple on the Barunei Hill has a pool nearby. It is naturally full throughout the year with fountain water. It is much cleaner than it looks, and the water is cool even in summer due to the trees roofing over it.
The road upwards to the top of the hill is steep as hell. It makes you sweat in winter. But full of greenery, natural sights, and picnic spots.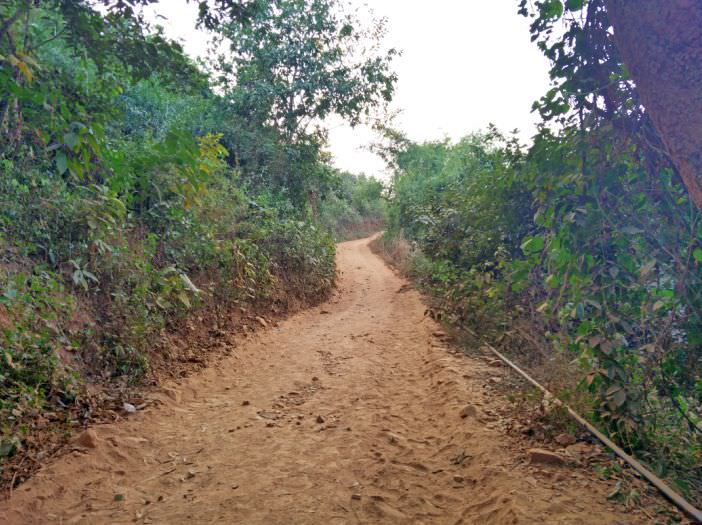 They eventually narrow down and the bushes intensify.
On the hills, I came across this little beauty.
Saw Scaled Viper, or Chiti Boda, is one of the most deadly snakes in India. A real jungle up here, with snakes & all! After taking a closer look I left it where it belongs, in the dense bushes.
Pretty few visitors at a time so the hilltop is mostly secluded. But that adds charm to it. Going back down now.
My Verdict:
The place has a family like appeal to it. Full of greenery, a natural pool with sitting arrangements, a walk on the hills with a religious spot, and dozens of picnic berths with cooking arrangements. Best for families, groups, students and people with a lot of energy. You will need it.
A 4 hour spend here is ideal if you are cooking. Spend most of the time on the top of the hill, in the green.
If you are not cooking, the nearby Barunei Hotel is famous in Odisha for it's non-veg delicacies.
How To Reach Barunei Hills
You can come here through a car, auto or a motor cycle from Baramunda, Bhubaneswar, at a distance of 25 km. Also, it is just 13 km from the nearest railway station that is Khorda Junction. Barunei Temple is pretty well connected to the national highway so there is no difficulty to reach here.
You may also want to read about Ansupa Lake in Cuttack.