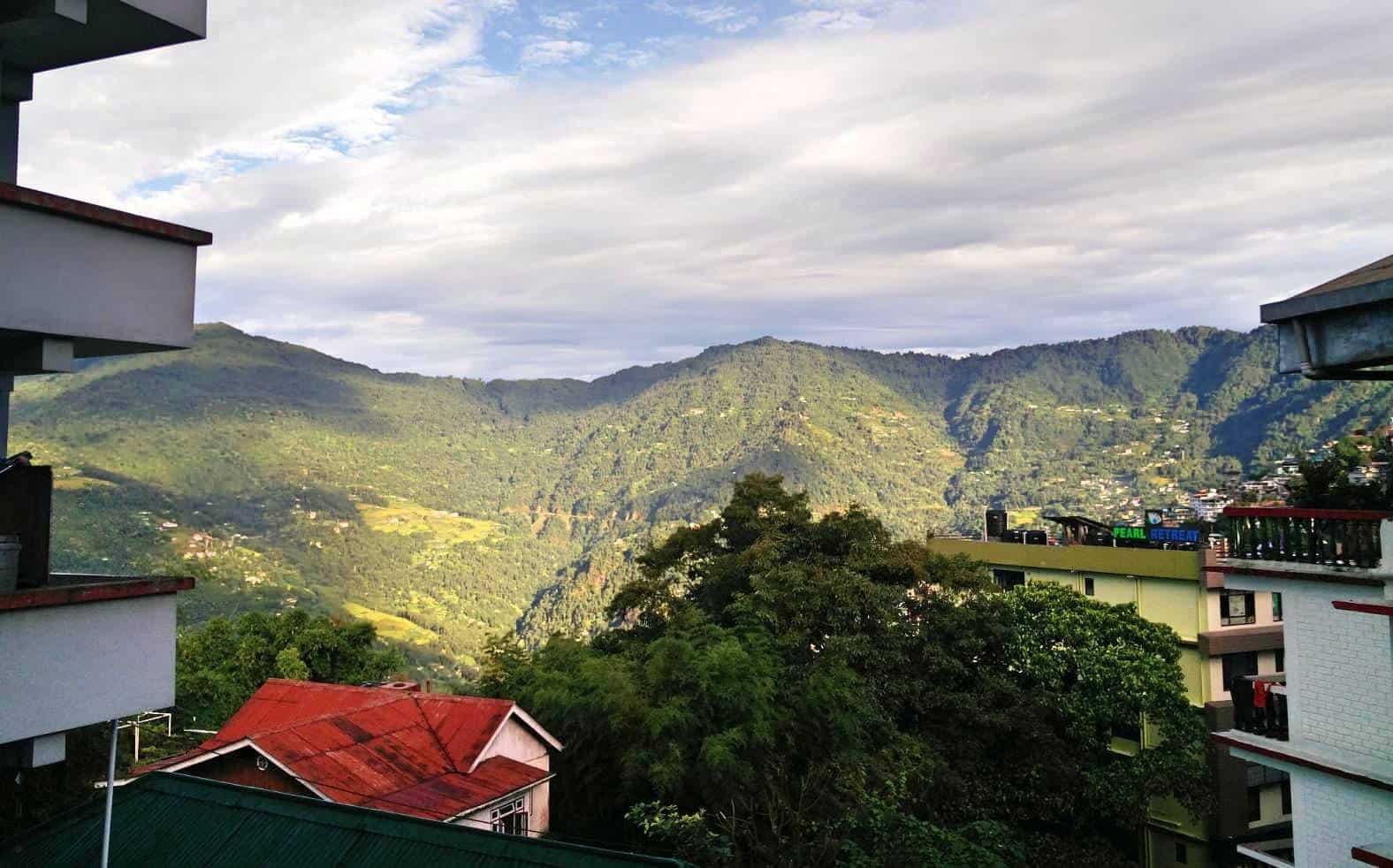 So, two of my long awaited northeastern conquests are now over, in which I covered some popular places in Sikkim, Gangtok & Darjeeling. This post should act as a Darjeeling & Sikkim Travel guide, especially the basic things to know and precautions you must take before a Trip to Darjeeling and Sikkim. Because I found a trip to the northeast is not for the faint of hearts. Not everyone can wander off to these northeastern places and lose oneself in merrymaking (something you can do in Goa). These are grueling places, merged with raw natural beauty. Make no mistakes because a Trip to Darjeeling and Sikkim will punish you if you are not fit enough. But it will be worth it nonetheless.
Here are the details about what to expect in a Sikkim Darjeeling Tour. Please note that the below experiences are for the month of October.
Darjeeling-Sikkim Travel guide: The Goods
Beautiful Place
The hills & mountains would constantly surround you along with the frequently spotted rivers and waterfalls. You will literally walk through the Clouds often. The roads are not-so-wide yet damn snaky, with lush green on both sides. And of course, there are countless tourist spots. Every inch of Sikkim & Darjeeling is green and photogenic. The roads leading to and from Darjeeling are much more beautiful than the other, though you will be accompanied by the evergreen Teesta river on your way to Gangtok.
Extremely Safe
The People are shy, soft-spoken, friendly and helpful. Gangtok/Sikkim is one of the safest places in India, especially for women. The third one to be precise. (Gender Vulnerability Index, 2017). Darjeeling, a bit lesser, but still safer than most other places in India. So solo female travelers or couples can visit these places without any hesitation.
Women Empowerment
Female involvement and density in Sikkim are far higher than most other places in India. On an average day, you'll see equal or more female population on a Gangtok road than males.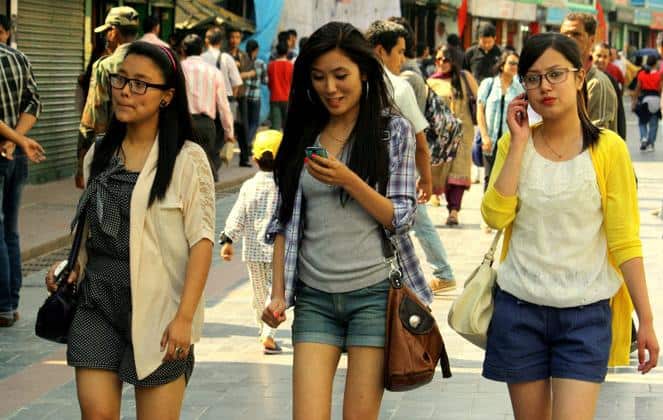 Beautiful People
The people in Gangtok and Darjeeling are very beautiful. (I know, I know. Beauty is a highly subjective term, but it's still my blog, isn't it?) There is a natural shine on everyone's faces and anyone is rarely overweight. I guess living in a cool weather thousands of feet up north, plus going through vigorous physical exercise daily on these hilly roads makes you fit and fine looking.
Discipline
A strict adherence to law-abiding and traffic control in Sikkim. Discipline has become inherent in the people. Gangtok is officially, and the North-East unofficially is a no-honking zone. And they expect the same from you, tourist or no tourist.
Weather
Like I mentioned, the weather in Sikkim, Gangtok & Darjeeling is cool throughout the year. Darjeeling town is a bit higher up than Gangtok, hence it is cooler and has a better weather. So winterwear is a must.
Darjeeling-Sikkim Travel guide: The Bads
The thing is, both Sikkim and Darjeeling are not too much tourist friendly. I mean the people are, but the place isn't.
Too Much Traffic
and congestion on Gangtok roads. Because hey, it's a mountain. The highways are not exactly six-lane. A common street-pass in a metro city would probably still be wider than what they call highways in Darjeeling and Sikkim. But bottom line, there's too much traffic and pollution inside the Gangtok town. So on a peak season like October, you'll spend more time in traffic than at your destinations. Darjeeling roads are emptier though, due to the long-standing unrest in Darjeeling throughout 2017.
Ughh, the Smell
Because of the above, everything will smell like burned diesel, especially inside taxis and on the roads. It kills some of the fun and also makes you sick especially if you are a tourist and have to depend solely on taxis. If you are one allergic to smoke & pollution, my advice is to take only air-conditioned petrol taxis. Or better yet, make some effort and hire a motorcycle in Siliguri or Gangtok.
Too Tiring
You are in for some steep walking. Just a couple of walks to and from your hotel room and most tourists will be exhausted. That's it for the day, would take the rest of the day off. Especially true if you are not fit enough or for elderly people. Also, Sikkim is a big place, and there is quite some distance between two interesting spots. Sitting in the taxi for hours itself would be too exhausting.
Zero Nightlife
Both Gangtok and Darjeeling aren't too big on partying and nightlife. Though Gangtok stays awake till 10, Darjeeling starts becoming a ghost town as early as 9 PM. Even the street lights turn off, making the streets a dark, spooky place to roam around.
Expensive
One would think the northeastern states would be cheaper, apparently not. The taxis itself would bleed you thousands each day, the food prices more expensive than usual also.
No Food Options
Extremely little food options available other than Chinese food on the streets of Sikkim. Maida, maida and maida, that's all you have to eat for breakfast, lunch or dinner. I did not spot a single north Indian or South Indian outlet in my four days stay in Sikkim. Darjeeling is slightly better than Gangtok in this regard.
Simply put, you'll have to spend more money to avail normal-humanly services in both Darjeeling and Gangtok.
Hope you take notes from this Darjeeling – Sikkim Travel guide before your journey. I'll put a post about the tourist places in Sikkim, Gangtok & Darjeeling soon. Meanwhile, you can check my facebook album for some amazing snaps taken there.